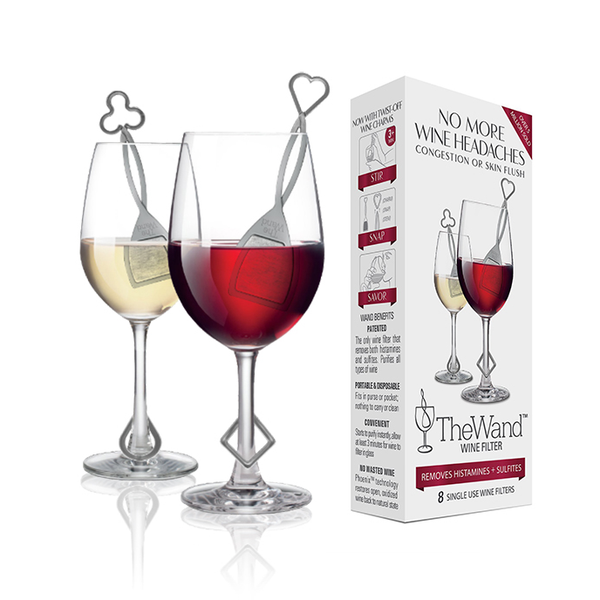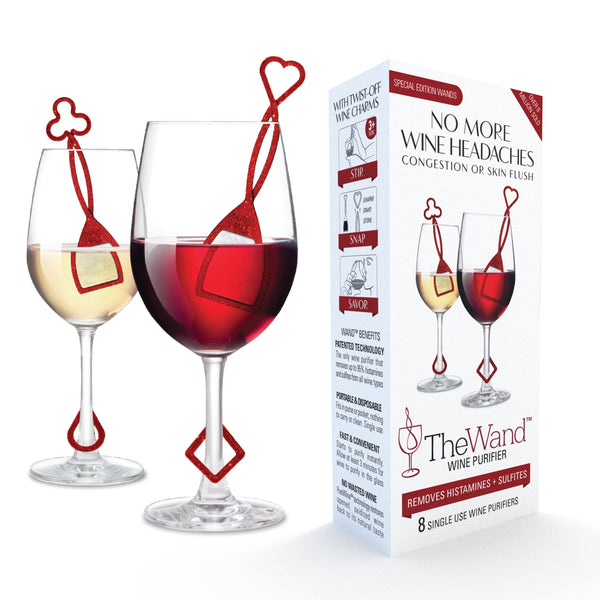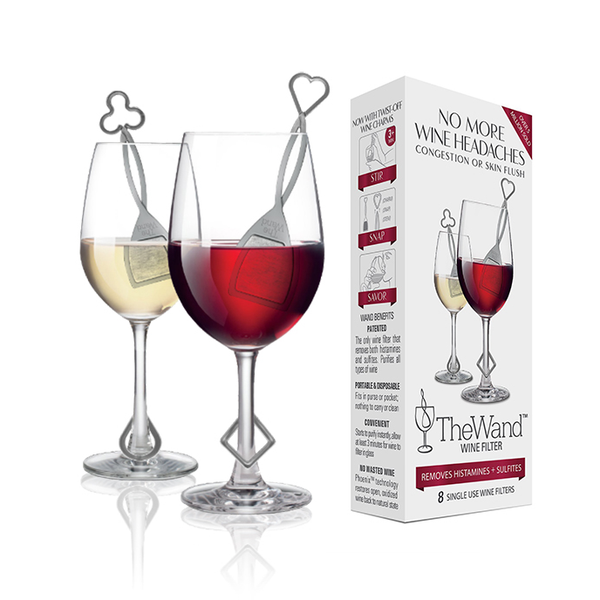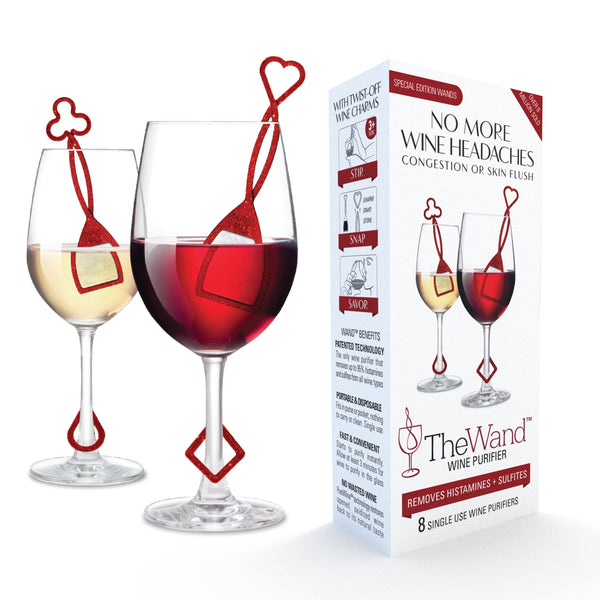 The Wand 8-Pack - SAVE NOW
FREE Shipping On All Orders Over $69.99
Product Features & Details

STIR AWAY THE WINE HEADACHES AND HANGOVERS!               

The Wand™ wine purifier is the only product available that purifies your wine by removing both histamines and sulfites from a single glass of wine. Each box contains an assortment of twist-off wine charms including hearts, lucky clovers, diamonds and wine drops.

QUICK, EASY & CHEMICAL FREE                                               

Patented PureWine™ purification is proven safe and effective in independent tests. Does not add any harsh chemicals to your wine. FDA compliant and BPA-Free. 

Shipping:

We provide Free Shipping on all U.S. orders over $69.99. 

Returns:

At PureWine, we want you to be 100% satisfied with your purchase. If you are not completely satisfied, we want to make it right.

If you purchased or received a product directly from our website www.drinkpurewine.com and would like to return it, we will issue you a refund if the product is returned within 30 days of purchase.

Please return any unused products in their original packaging, including any unused Wands or Waves.

To initiate a return, please email service@drinkpurewine.com.

After 30 days, returns will not be accepted for any reason other than manufacturing defects.

PureWine offers a 1-year replacement period for items with manufacturing defects.